Home and Building Automation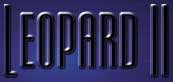 The Leopard II is a programmable touch screen controller. You can use the on-screen programming for out-of-the-box start up, or program with your computer using C-Max 2.0 Control Wizard Software. Simple if-then-else logic can be used to build macros. The Leopard II is also compatible with third-party software. The high contrast screen supports user created icons; even bitmap files.
- Fully programmable if-then-else control.
- Over 4,000 lines of programmable code.
- Infrared send and receive.
- 2 way X-10.
- RS-485 expansion to a variety of low cost I/O modules.
- Comes with C-Max 2.0 Control Wizard software.
- Supports user created graphic bitmaps.
- Includes five designer faceplates.
- Colors: Black, Grey, Tan, Marble and White.